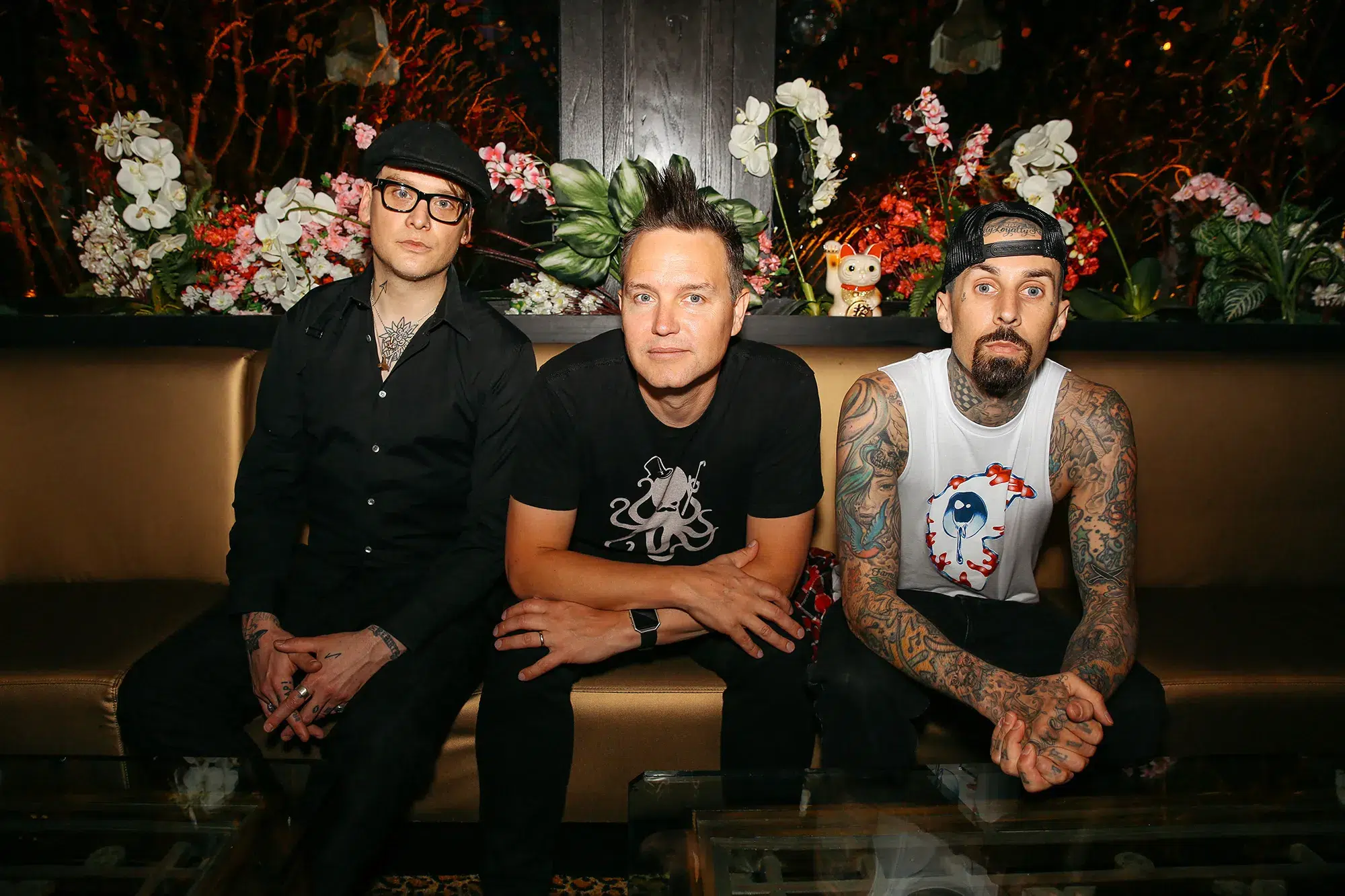 BLINK-182 reunite for Coachella
blink-182 reunited at Coachella Music and Arts festival Friday night (April 14) at 6:45 pm on the Sahara Stage.
The performance will act as the kickoff for their previously-announced reunion tour, May 4, in St. Paul, Minnesota. The tour was originally scheduled to begin in Mexico in March but was postponed after drummer Travis Barker's recovery from finger surgery took longer than expected. Turnstile will be the opening band for the tour.
The original lineup of Barker, Mark Hoppus, and Tom DeLonge announced late last year that they were going to reform the band and tour in 2023. The band last performed together in 2015 when DeLonge left the band.