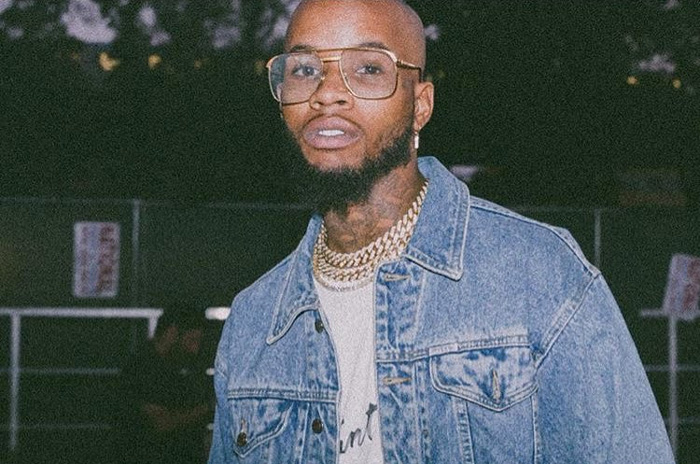 Tory Lanez Sentenced to 10 Years In Prison
Tory Lanez, a Canadian rapper, has been sentenced to 10 years in jail has sent shockwaves throughout the music industry. The verdict is linked to a shooting incident that took place on July 12, 2020, where Tory Lanez allegedly shot Megan Thee Stallion in the feet after a dispute between the two. This blog post delves deeper into the incident and the subsequent ruling.
The incident that led to Tory Lanez's sentencing dates back to July 2020. The incident triggered a nationwide discussion on gun violence and domestic abuse. Just a few days after the shooting, Megan Thee Stallion went public about being shot, and Tory Lanez was arrested on gun possession charges. However, he was later charged with two felonies, assault with a deadly weapon, and carrying a loaded, unregistered firearm in a vehicle.
The case has been monitored closely since then, with multiple hearings and proceedings taking place. According to Megan, Tory's team tried to silence her, and fans took to social media to defend their favorite rapper. However, overwhelming evidence led to the charges, and several witnesses testified against Tory. Throughout the proceedings, Tory maintained that he was innocent and denied shooting Megan. The evidence provided was enough to convince the court otherwise, resulting in Tory's guilty verdict and now sentencing. Megan Thee Stallion gave an emotional account of the night of the shooting, reliving the events that transpired and standing firm in her allegations against Tory Lanez.
During the sentencing Tory said of Megan "[she is] someone I still care for dearly to this day," he added, "We both lost our mothers. We would sit there and drink, and drink until we got numb…I said some very immature things that I shouldn't have said. I revealed some secrets I shouldn't have revealed"